It's been another long day today! We were up at 5am for breakfast and back to the boat to arrange things before being dropped from the slings into the water. The launch went very smoothly (although my dad was a little nervous).
The day was filled with wrap up projects that consumed the whole day. The water system was flushed again and filled, sails were hung, fender lines were replaced, and a ton of other miscellaneous stuff. Not to mention making sure that the boat didn't sink due to all the tinkering we've done with the stuffing box and impeller while on the hard. We also worked with the local canvas/sail-maker to put the finishing touches on our full cockpit mosquito net enclosure (photos to come).
It was a beautiful day and we accomplished a great deal. To top it off, we met with a good chunk of the staff from Center Pointe Yacht Service and bought everyone a few rounds to thank them for all the help, advice, and support while we readied Carpe Diem over the past month. They are an incredible bunch of people that we will not forgot. Especially not me, as I worked very closely alongside of them during the month of May.
The productive day and a combination of a few VO Manhattans took a toll on my dad. He passed out early 🙂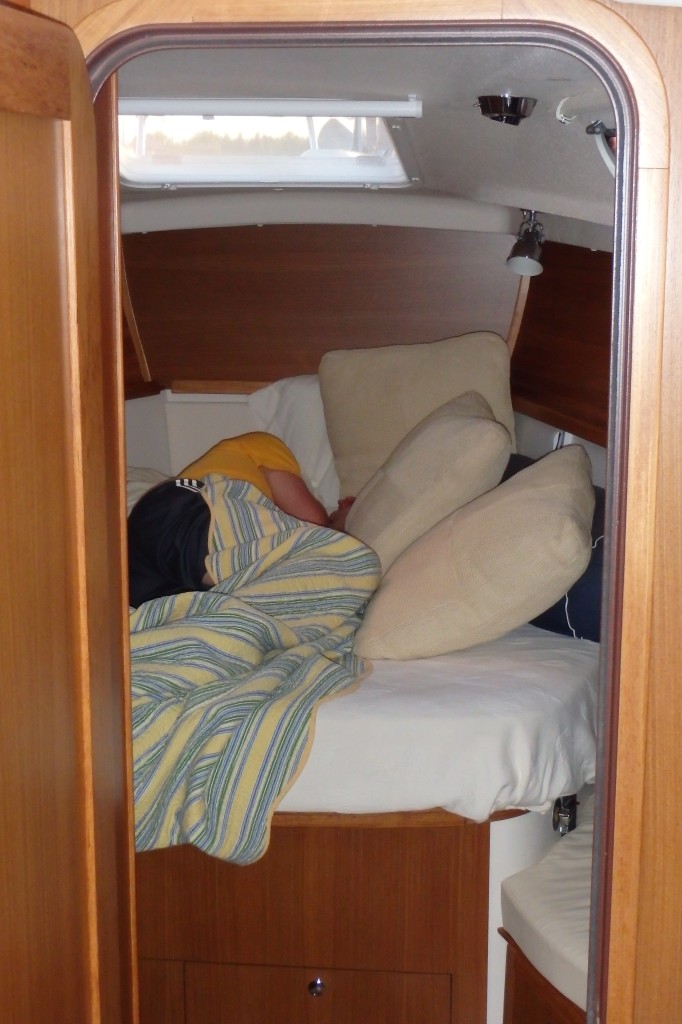 Sea-trials are scheduled for tomorrow to test all major systems and departure is slated for Friday. Looks like partly sunny skies, 70F, and winds at 10-11 knots.
Life is good 🙂