Happy Independence Day! And, what a beautiful day. The sun was shining. There was warmth in the air. Just another day in paradise 🙂
We started out the day with a little breakfast at, yes, the Anchor Inn. I lied in the previous post that there were a few places to get food. This is the only place to get food; without too much of a hike that is. Conveniently enough, we had a 9am EST date with a collection of boaters that were celebrating Cruisers Net's 10th anniversary show in a little conference room above the Anchor Inn.

Cruisers Net was the brainchild of a gentleman named Roy from Little Current, ON. Every day of the week (From July to the end of August) at 9am on VHF channel 71 and online across the globe, he broadcasts a marine based talk show. Mostly its aimed at people in the North Channel. But, people check in from everywhere. It's a great little format that brings the boating community closer together and allow them to see where all their friends are and discuss any questions or problems that they are having with navigating the North Channel or equipment.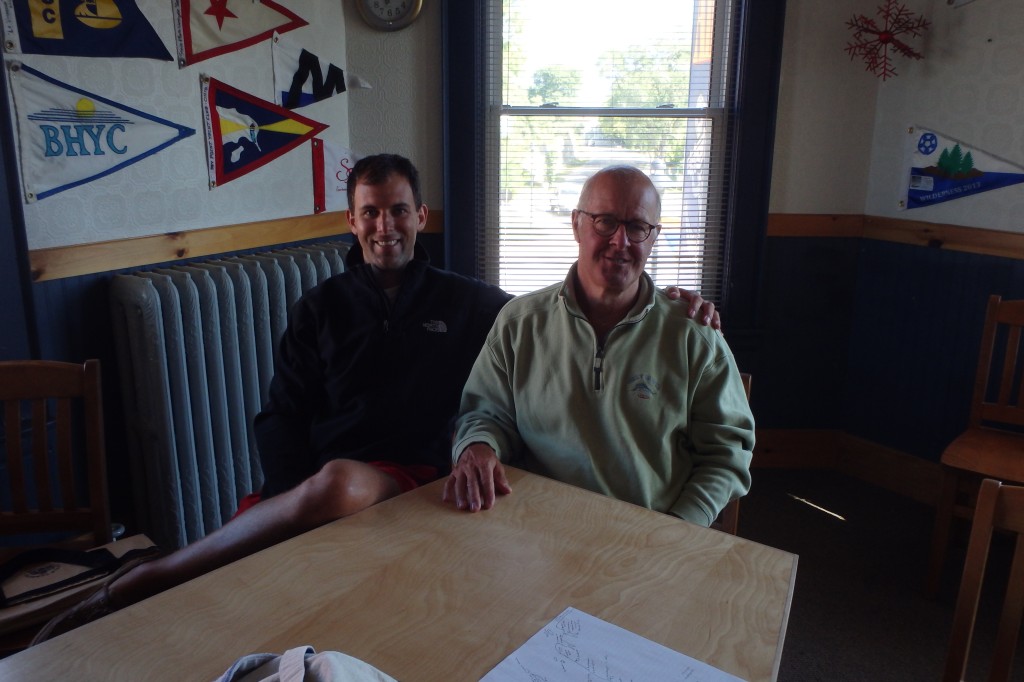 We met a cruising couple from Texas, Maury and Sandy at the event and chatted with them for almost an hour after it ended. They had sailed their 35ft Catamaran from Texas, up the East Coast, through the Hudson- Erie Canal- Trent Severn, and into the Great Lakes over the past 8 years. They have taken their time though; as they really loved parts of the Erie Canal and spent 2 years exploring those waterways. Their next destination was Kenosha, WI and they were seeking advice on where to anchor and what routes to take. My dad drew out a map and labeled cities to anchor in/visit and place to cross Lake Michigan without too much hassle.
Leaving the Anchor Inn, we went our separate ways from Maury and Sandy and set out to re-provision for the next few days. The grocery store wasn't far and it was a beautiful day. We took a "short cut" back to the marina that led us up to a bluff that overlooks the marina. Absolutely Gorgeous. This has to be my favorite vista of the entire trip this far. I was alone in the park when I took these photos. But, if there had been anyone else there, they would have thought I had gone mad; as I was talking to myself remarking about how stunning the overlook was 🙂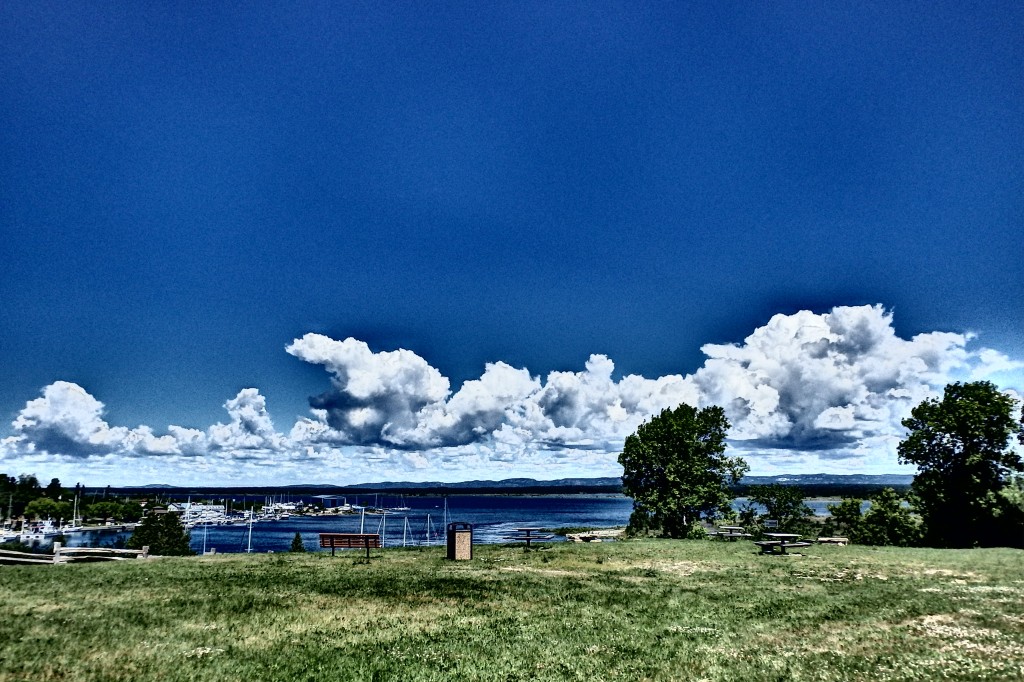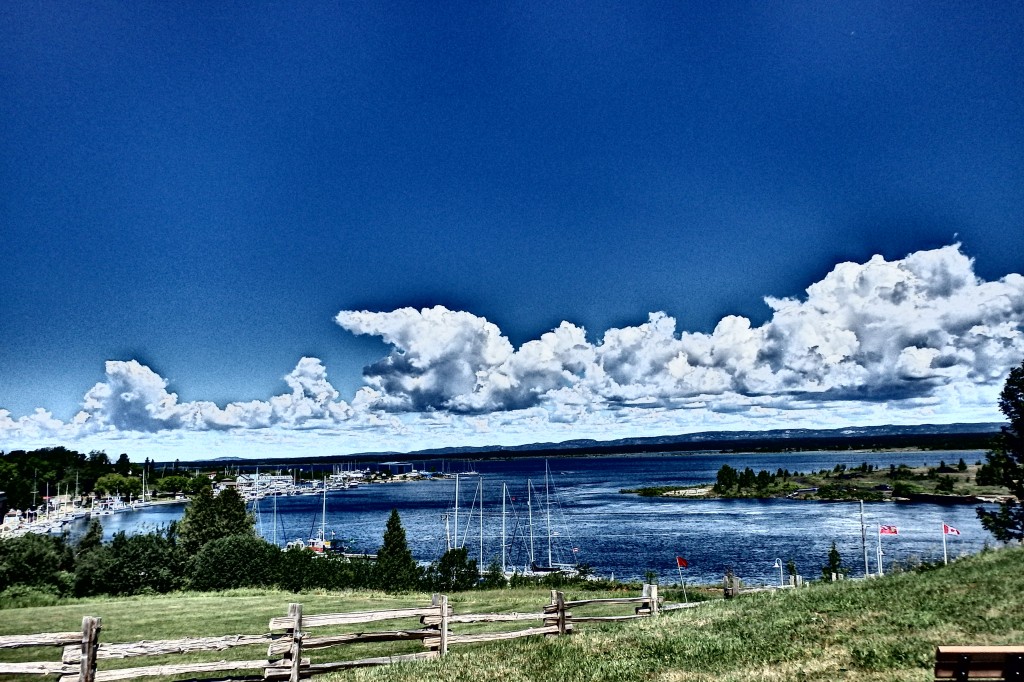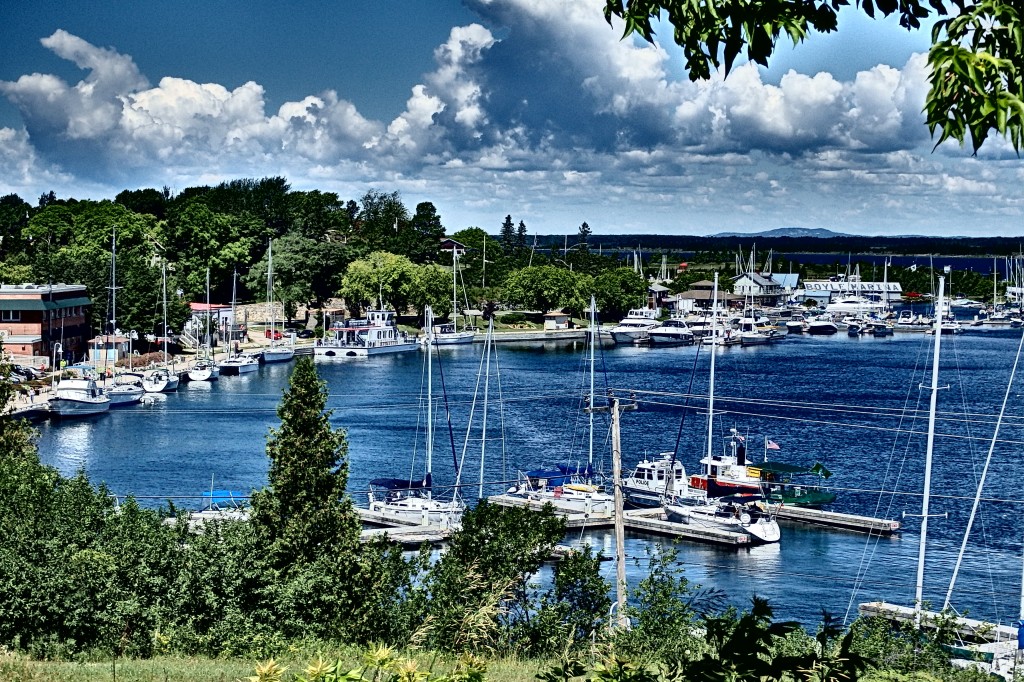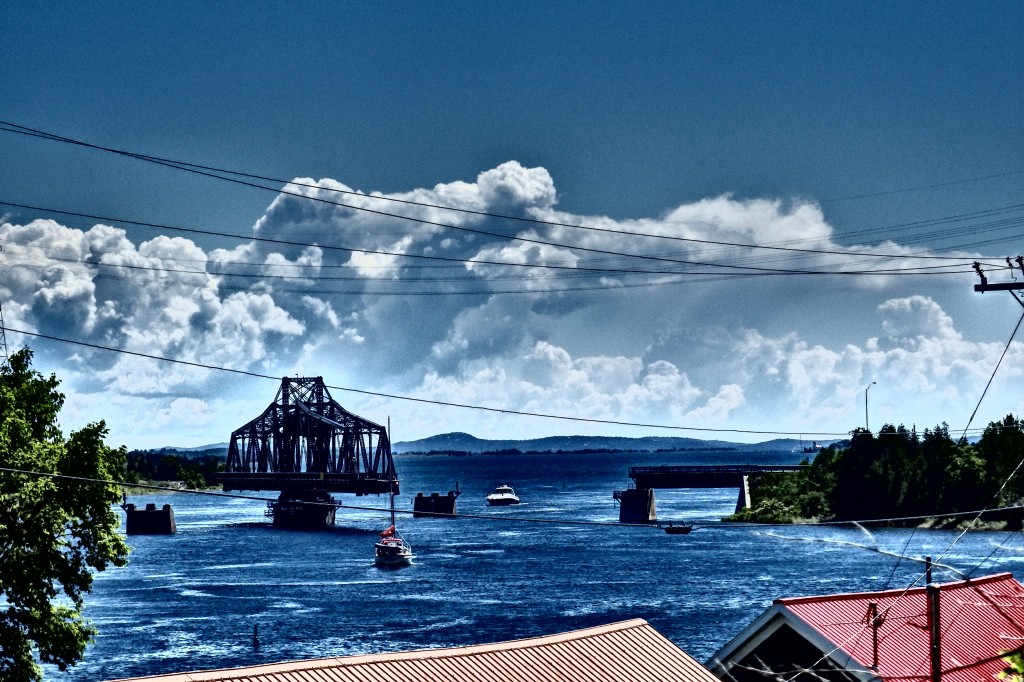 Now fully stocked on beer and meat (oh, and a few veggies too…), we had a little time to relax before heading back to the Anchor Inn for the 3pm EST party celebrating the 10th anniversary of Cruisers Net. It was a beautiful day, so a little lounging in the cockpit was in order.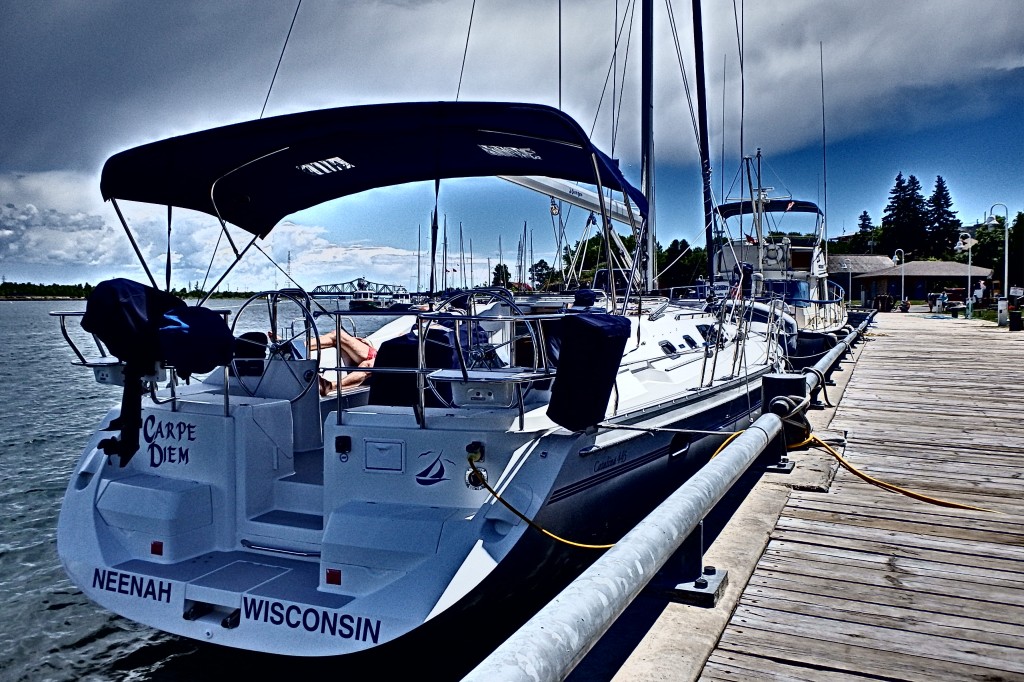 Showered and somewhat presentable looking (I need a haircut; but I'm growing it out), we made our way to the bar to join in the festivities. The place was packed! There were wall to wall people in the establishment. A lot of the boaters that called in on the morning show, eventually came into Little Current to help celebrate. While my dad socialized, I found a quite little corner in the bar and took advantage of the wifi to upload some photos/videos to the blog. I wrapped up my work, had time for a Steam Whistle Pilsner, and chatted with a few people before making our exit.
It was a pretty quite evening. We found a little pizza place in town that made everything from scratch, ordered a pie, and took it back to the boat to enjoy in the cockpit. What more could you ask for?
I think that we will cap the night with an episode of Homeland and get to bed early. However, it's Friday night in a small town. One never knows what might happen!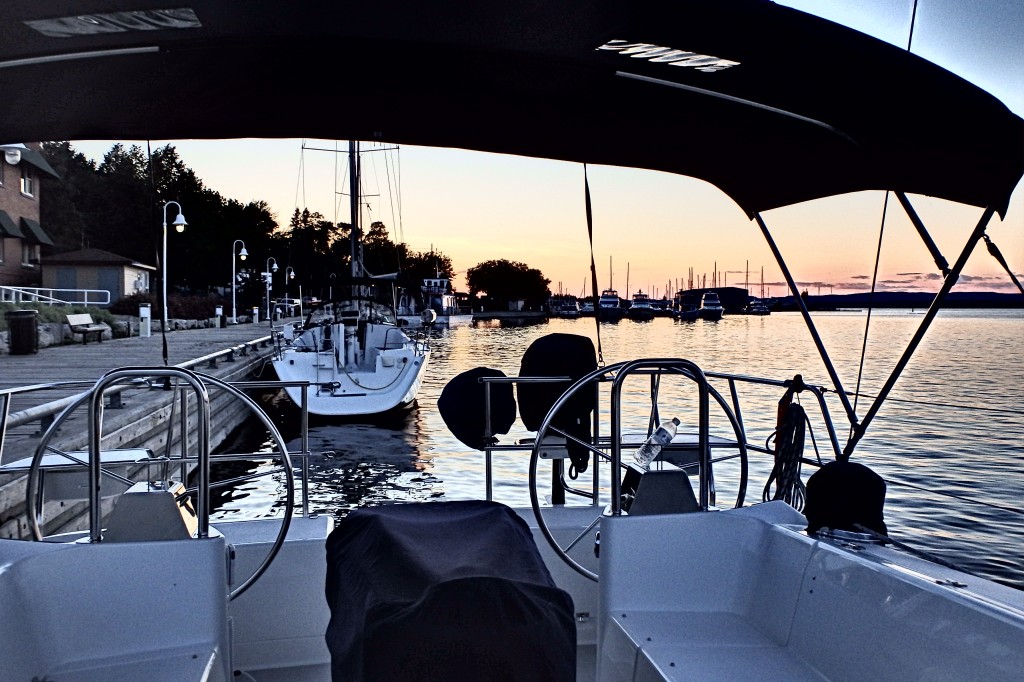 Little Current, ON Day Two