Catalina 445

Carpe Diem is a 45 foot Catalina sloop. The boat was built in Largo, FL in 2011 and has been sailing the family around the Great Lakes for the past few years. This is our third Catalina (previous 350 and 42 MKII) and we couldn't be happier with her performance and cruising comfort. She is an ocean series boat and will get her first taste of salt water this year as we make our way south to Caribbean.
Specifications:
Length Overall: 45ft
Length at Waterline: 38ft 4in
Beam: 13ft 7in
Draft: 5ft
Weight: 24,500 lbs
Engine: Yanmar 54 hp
Water Capacity: 179 gal
Fuel Capacity: 66 gal
Mainsail Area: 498 ft sq
Genoa Area (135%): 540 ft sq
Mast Height: 62ft 10in
Hull Speed: 8.3 kts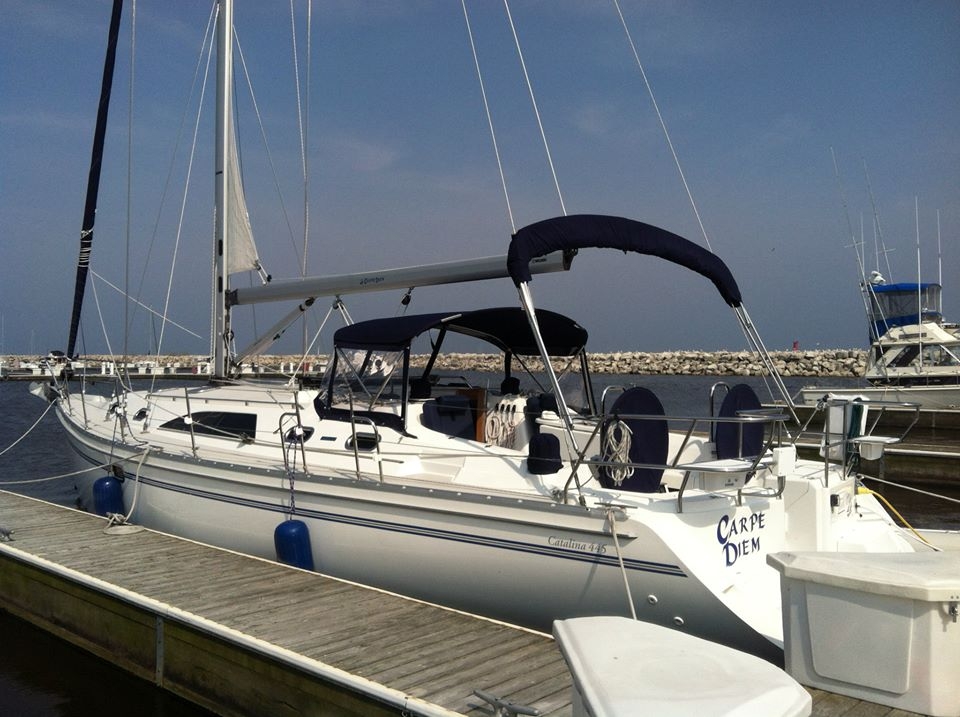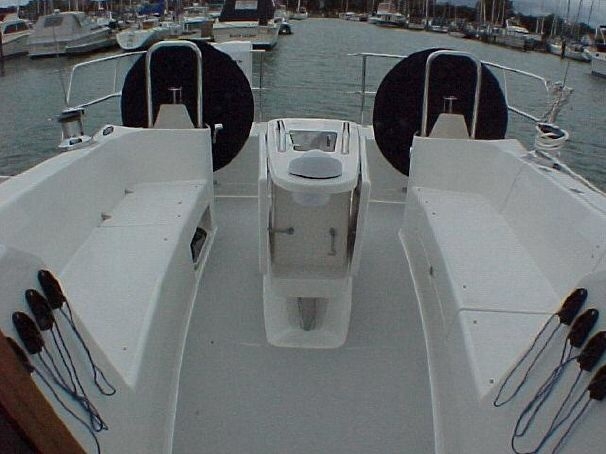 The cockpit is the command center for the boat. It has twin wheels, engine, bow thruster, sail trim controls, an autopilot, a VHF radio, a stereo, and electronic technology to navigate the boat.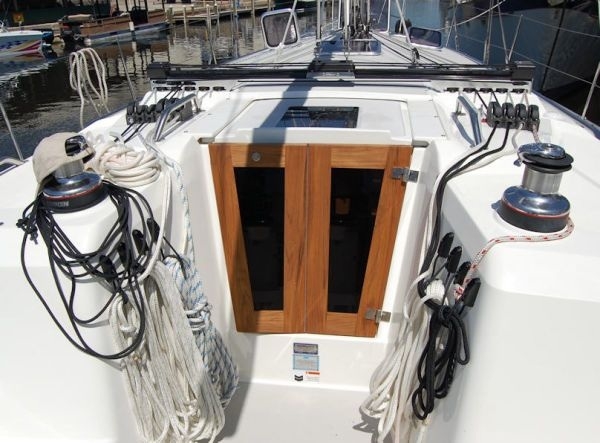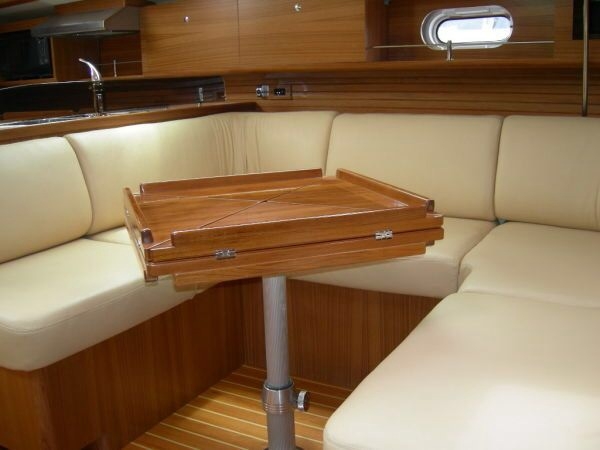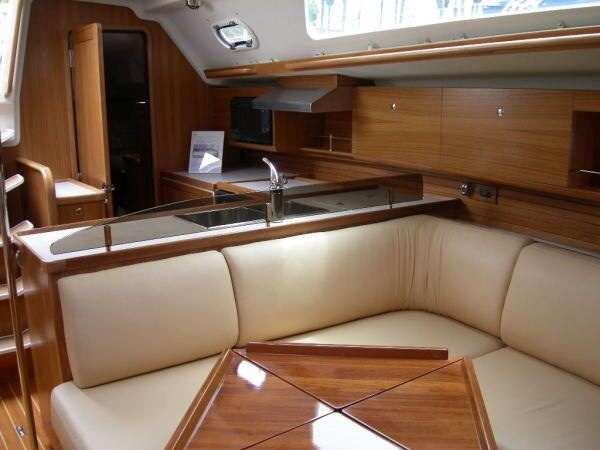 The port side salon is the center of interior activity and entertainment. Meals can be served here. It also has the capability of lowering the table and adding a cushion to create an additional birth.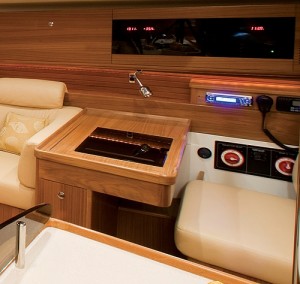 The chart table is where most of the navigational decisions are made. It also serves as a great place to read and write. The dark paneled glass is the electrical circuit breaker. All the 12 volt electrical equipment is controlled from here. It also has a monitor that measures the charge level of the batteries.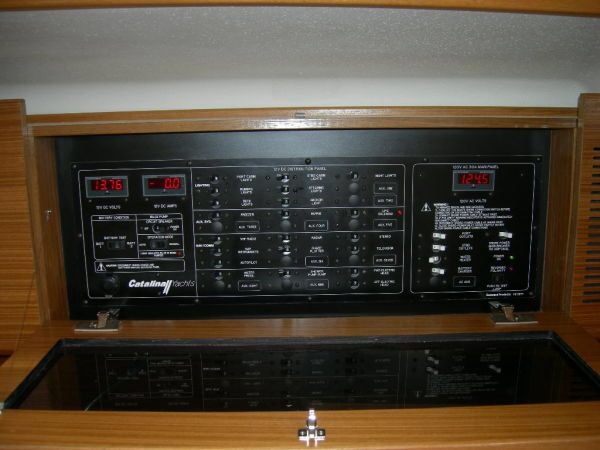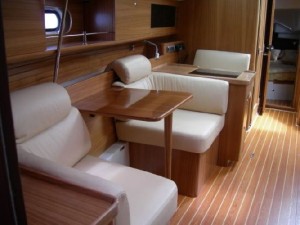 The starboard salon seats are very comfortable. The small table can be lowered, a cushion added, and an additional birth is created.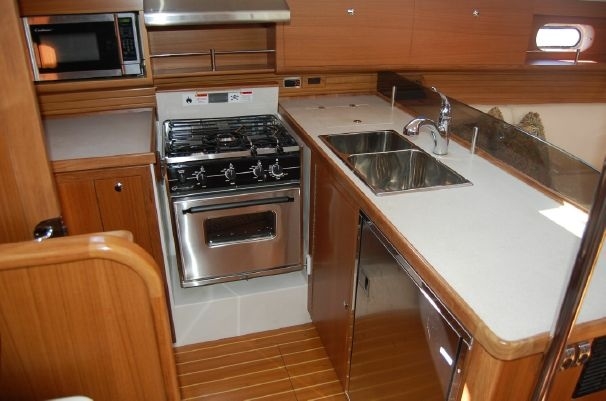 The galley has a three burner propane stove, refrigerator, microwave, two basin sink, and cupboards for coffee maker, pots and pans, dishes, utensils, canned goods, and condiments.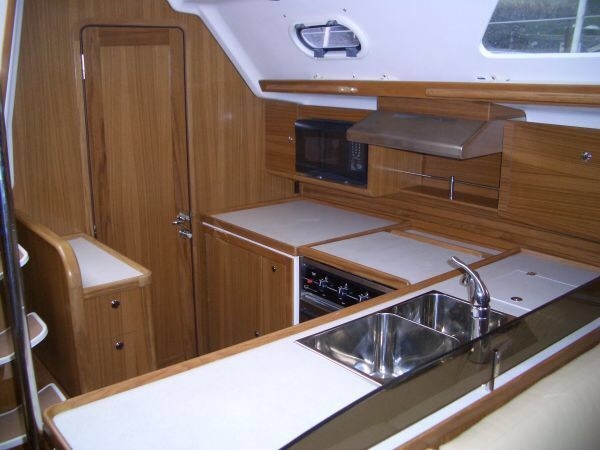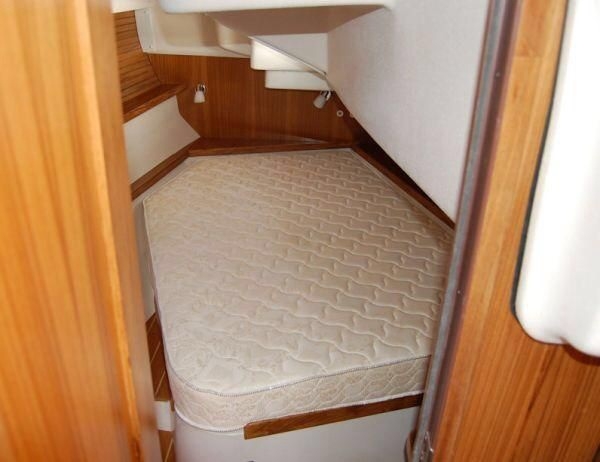 The aft cabin has a standard size bed and hanging locker with its own head. It is located under the starboard side of the cockpit.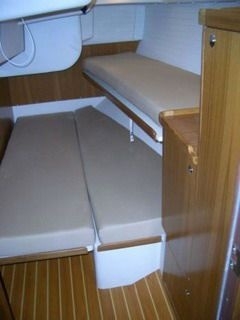 The Flex room was designed to be an additional cabin, a work room, or a storage area. It incorporates a large hatch that opens to the cockpit for easy storage from above.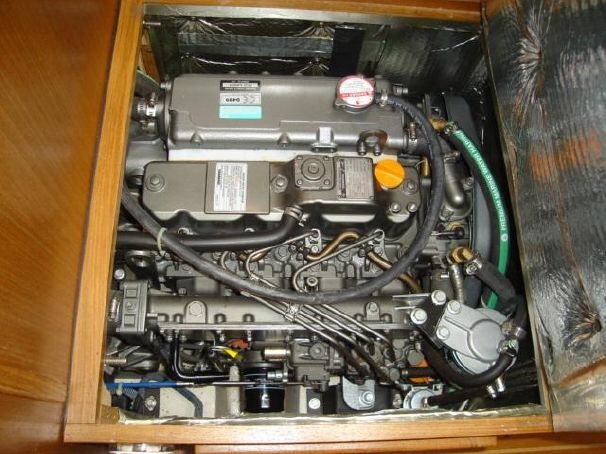 The engine is a Yanmar 4JH5E. It is located at the base of the transom, between the aft cabin and flex room. It is a 4 cylinder, diesel engine capable of powering the boat at a maximum speed of 8.3 knots per hour. At that speed it burns 1.8 gallons per hour.